5 Best Multi-Channel Listing Software For Amazon FBA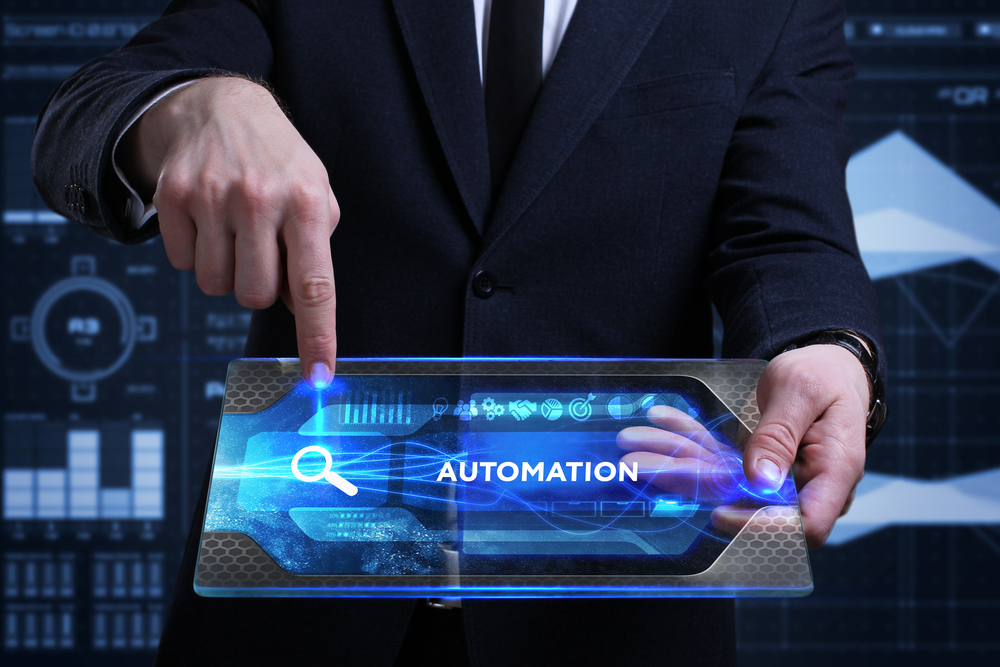 If you plan to start selling your products across multiple marketplaces or struggling with managing your products manually with other sales channels, you have landed on the right blog post. 
It is an excellent strategy to diversify your sales revenue across multiple marketplaces. Going multichannel can help you reach a larger audience, grow your income, and achieve goals much quicker. However, you'll probably need some help if you are a merchant that sells a decent amount of volume or carries many SKUs.
If you are an amazon fba seller, one of the advantages of selling on Amazon as a 3rd party FBA seller is that amazon takes control of fulfillment and customer service when you sell a product inside the Amazon marketplace. On the other hand, the other good news is that you can make amazon also fulfill your outside Amazon sales from different marketplaces.
For Example: If you want to sell your products on eBay, with a multichannel management software, with just a click of a button, you can automatically mirror your amazon listing and create the listing on eBay.
Once the listing is imported from amazon and goes live on eBay, your eBay sales will be fulfilled with your amazon fba inventory. In that way, you don't have to worry about shipping the item to the customer because Amazon will do that on your behalf. 
However, there are tasks that you have to do, and the best way to approach those responsibilities is with the use of an Amazon listing software that will save you time, automate the process, synchronize everything and enhance your work. 
We have identified the best 5 Multichannel eCommerce software to help you take your business to the next level and automatically list and manage your inventory across other marketplaces.
So let's dive in!
It is a multichannel inventory management software that allows you to connect to over fifty different marketplaces, including Amazon, Etsy, eBay, Walmart, and others. Their inventory sync is excellent because it's quick, easy to use, and accurate, allowing you to upload all pertinent information and images without much of a hiccup.
As you'd expect, you'll be able to edit and customize everything down to a granular level, including shipping attributes and other management functions.
Probably one of the more exciting things about Ecomdash is that they have an interesting pay-as-you-go model that makes it a good pick for both low and high volume sellers. Their plans start at $50 per month if you are a seller that process less than 100 orders, and it ramps up to $350 per month for those who process orders from 6,001 to 1,000 monthly. If you're someone who sells more than that, they have special enterprise-level pricing.
Ecomdash offers a 15-day free trial, and they are powered by Constant Contact, a well-known email marketing company. Give it a try and sign up and see if you like it.
Sellbrite is another multi-channel selling software that has been getting a lot of popularity in the past few years. It easy to use interface helps merchants list their inventory in other significant marketplaces and grow revenue of up to 300%. This software offers a template system that can be applied to every SKU to save you time and get the products quickly listed on whichever platform you will like to expand.
If you want amazon to fulfill your order from other markets, you can activate that feature and get sync inventory to prevent overselling.
Another thing that this software has been standing out is for its modern dashboard interface, where you can easily see what is going on with all your orders, channels, and sales.
They offer an extended 30-day free trial, which gives you a lot of time to test the software out. Their plans start with $49 a month for up to 100 orders and go up to $399 per month for 10.000 orders. The good news about their price structure is that with their add on FBA integration, your amazon sales volume won't count against the limit orders per month. 
For example: If you sell 10.000 units on amazon as a fba seller, but you only sell 90 units outside amazon, your plan will be $49 a month. If you want to use their auto-route multi-channel fulfillment, their add on fba integration is $49 a month with no limit orders.
If you like sellbrite software, you can save two months if you go with the annual plan. So check them out, and we hope it fits your needs.
Jazva is on our top list because of its versatility, a lot of features built-in, and reliable efficiency as a listing software with real-time inventory tracking. It allows you to connect to any marketplace that you want, including Amazon, Shopify, eBay, and some others.
This bulk listing software sets itself up as a true automation suite, allowing you to focus on the other things that matter for your business. Unfortunately, it caters more amazon big players, so it's probably best for medium-sized businesses other than just for the seller who ships out 100 products a month or so.
While this doesn't mean that it doesn't work for small sellers or aspiring titans of Amazon or eBay, it is just a product that is better suited for those who may even have multiple fulfillment facilities, many vendors, strategies, and more. 
Their extensive integration with marketplaces, web stores, shopping carts, shipping providers, EDI, and accounting makes them stand out.
They also have an Amazon and eBay repricer built-in inside the software, so you might save money and get everything in one place.
As far as pricing is concerned, they do not offer price break plans. They will quote you after you have been given a demo since their price is base on the size of your orders and needs.
If you want to scale your business, grow your revenue, and automate every single process of your multi-channel sales in one place, jazva is one of the best choices. Request a demo and take a look inside the software
If you are an Amazon seller and would like to list your products and sell them on eBay using amazon fba fulfillment service, joelister is the cheapest, simplest, and best option.
This software minimizes the manual work of creating listings from scratch. What joelister does is taking your amazon listings and put them into the eBay marketplace in just one click. In seconds you will have a beautiful eBay listing that converts.
Joe uses smart pricing and considers all amazon and eBay fees for your products to be profitable so you can know how much you will earn when they sell on eBay.
When an item is sold on eBay, and you got paid for it, quantity sync will take place, and joelister will automatically send the information to amazon for shipping. Once amazon sends the product, the tracking number will be upload into the system.
The pricing model is so affordable that any seller can afford it. Their cheapest plan starts at $29 per month for up to 100 active listings, and it goes up to $499 per month with unlimited listings. They offer two weeks free trial to test the software out and see how easy it is to use. You must check it out if you plan to sell your amazon inventory on eBay.
Launched in 2007, ChannelSale is a multi-channel e-commerce solution made to work with over 200 different shops. They manage more than five million active listings, which shows the strength and reliability of the company.
As you'd expect, they integrate with basically every marketplace, including Walmart, Facebook, Jet, and the rest, though they do a lot of what everyone else does. The interface allows you to quickly and effectively manage all of your listings and get rid of the tedious and unproductive work.
One of the features this software stands out from the others we have mentioned above is that they offer a managed service. So, you can use their experience to handle some of your specific issues, as they have a team with a lot of expertise working there willing to help you and grow your business.
As far as the pricing is concerned, ChannelSale is pretty good, but it's a little different than what the others are offering. The way they charge is through total revenue per month as opposed to listings. It starts at $75 for their Launch plan, which allows up to $3,000 in total revenue for the month. Silver is at $199 and has you covered up to $25,000 per month. Gold is $399 per month and has sales up to $50,000.
Lastly, the Enterprise version of ChannelSale is $659 per month. While it may be a bit of a hefty price, it does not have a cap on how much your business earns per month. So, you can ship as much as you like without worrying about whether or not you're genuinely getting your money's worth. They offer a $1 trial for 30 days, which gives you a whole month to test the product out and see if it fits your expectations.
Final Thoughts
Start selling on multiple marketplaces can be a bit overwhelming since each platform has its unique interface, which mastering all of them will take you a lot of time if you plan to do it manually. As a business owner, being everything at once will never be easy, so it's a godsend you have software available to help you manage your business.
If you're manually inputting and updating all of your listings, you're simply not being as efficient as you can be. That is why listings software tools like the best ones above were created to help online sellers like you automate the process and grow their revenue.
Once you start using one of them, you will find that these programs are useful and more in-depth than just managing quantities, prices, and listings. They can become your dashboard where you can control many facets of your business without using any of the marketplaces throughout your day to day operations.
Depending on your operation's size, we know that one of the above listers' tools will shoot your productivity through the roof.
We hope this article was able to help you and decide which listing software management tools are right to start and try out. We love to hear your thoughts. So leave us a comment below.